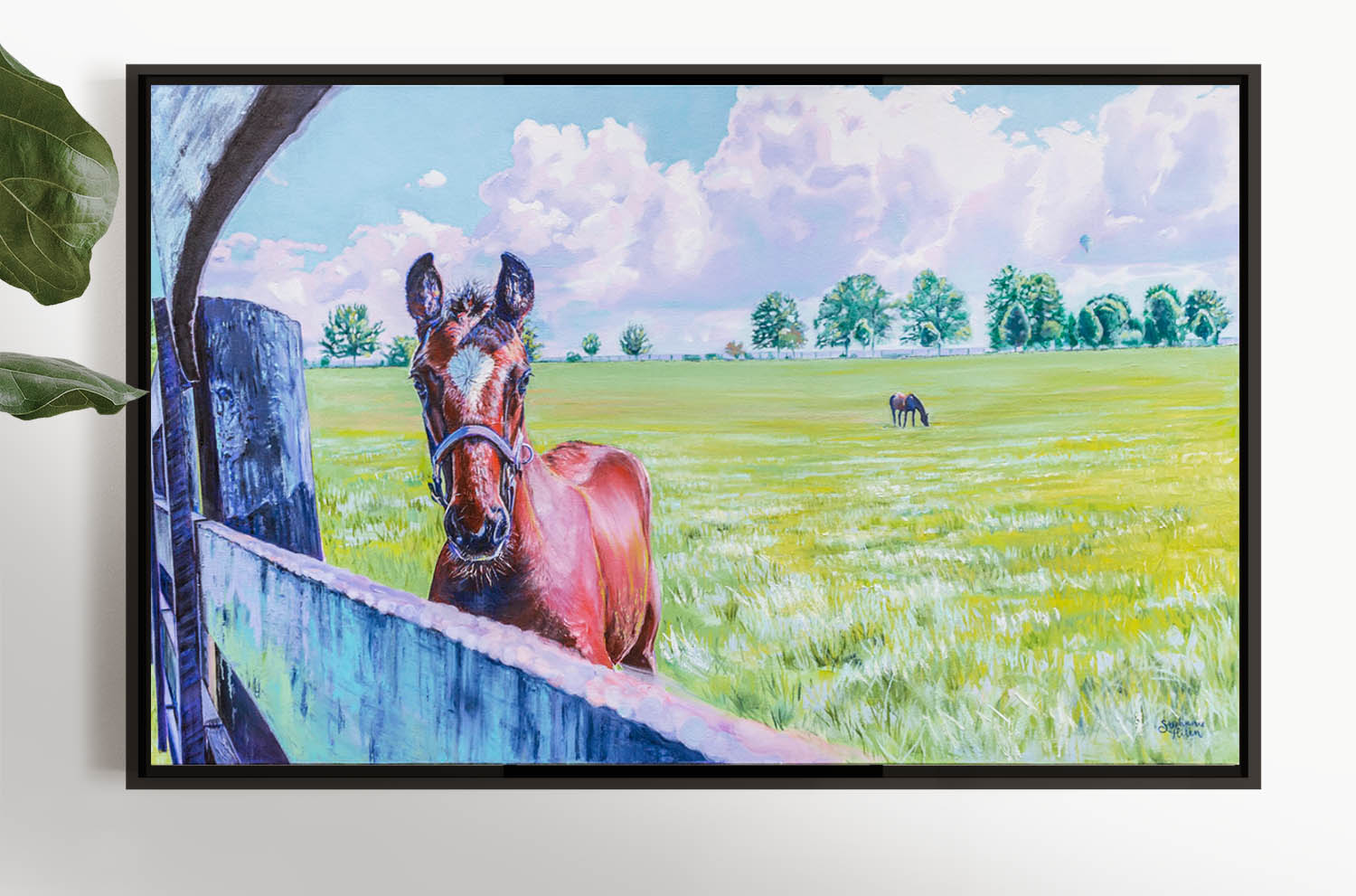 Gone Foaling
Sunny skies with cotton candy clouds and rolling horse farm fields… it's not difficult to love this composition! Honestly, I was unsure how the perspective and depth of field from the photograph would translate to paint and canvas. After some palette knife experimenting with the fence, little fuzzy foal details and lots of grass brush strokes, it came together exactly as I had hoped!
30x48 inches, Oil on canvas
If you would like to schedule a time to view this painting, please let me know!